What are you waiting for?
We're awfully proud of our beautiful campus, and we love to show it off.
We welcome you to join us on campus to experience all we have to offer at Mount Mary! Our visit options are endless and we encourage you to schedule your personalized visit to campus. The best way to know if we're the right fit for you is to come and see us for yourself! Check out our exciting visit options, below.

Campus visit options include: 
Take a student-led tour of our beautiful 80-acre campus (check out our residence hall, bookstore, classrooms, and more) 
Sample 

our delicious coffee and other fare from our numerous cafés and dining halls

Meet with your Admissions Counselor and learn the "ins and outs" of the application process

Meet with your Financial Aid Counselor and receive support in navigating the financial aid process

Meet with faculty from your program(s) of interest

Meet with an athletic coach and learn about our NCAA Division III athletic programs

Shadow a class with current students - see what it's really like in the MMU classroom!

Anything else you'd like to experience when visiting? Let us know and we'll do our best to make it happen.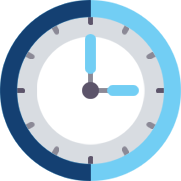 Admission Welcome Center Hours
Monday, Wednesday, Friday: 8:30 a.m. to 4:30 p.m. | Tuesday, Thursday: 8:30 a.m. to 6:30 p.m.
You can schedule a visit online or by calling the Admissions Office at (414) 930-3024 (for undergrads).
For group visits, call the Admissions Office at (414) 930-3024 or email at mmu-admiss@mtmary.edu.
For graduate students, please call (414) 930-3049 to schedule your visit.
Upcoming Events
¡Es Mi Futuro!
Feb. 7, 6-8 p.m., United Community Center, 1028 S 9th St, Milwaukee, WI 53204
Mount Mary is coming to you! Join us at United Community Center for an interactive and informational workshop to learn about making college a reality for your future. The workshop will be offered in English and Spanish covering topics such as the admissions process, scholarships, financial aid, student life and exploring our 30+ majors. Hear from current Mount Mary Latina students and bilingual admissions staff. For High School students.
Register Now
Snapshot Saturday 
Feb. 9, 10-12:30 p.m., Gerhardinger Center 109
Explore Mount Mary's beautiful campus with a student-led tour, hear from an admission counselor regarding admission and financial aid processes, and ask current students what it's really like to be a Mount Mary student. Campus tours and presentations available in Spanish by request. Light refreshments will be served. For High School students. 
Register Now
True North: Compass Year
Feb. 19, 6-8 p.m., Admissions Welcome Center
Not sure what major to choose? Join us to meet Mount Mary staff who work closely with undecided students and come learn about the resources and support systems available for students who are still exploring a major. Learn about our Summer Jump Start program and how you can still graduate in 4 years! For prospective and accepted undecided students. 
Register Now
Nursing Acceptance Night
Feb. 27, 5:30-8 p.m., Stiemke Hall
Celebrate your acceptance! At this event, you'll get detailed information about the Nursing 1-2-1 program, connect with future nursing classmates, hear from current nursing students through an interactive panel discussion, review of your financial award and get exclusive access to early registration dates in April 2019 to get "first dibs" on your courses. Snacks and hearty appetizers provided. For accepted students in our Nursing 1-2-1 program. 
Register Now
Nursing 1-2-1 Information Session
March 5, 5:30-7 p.m., Admissions Welcome Center
Learn more about the Nursing 1-2-1 program, a new and innovative degree offered by Mount Mary University in collaboration with Milwaukee Area Technical College and Waukesha County Technical College. For first-year or transfer students interested in Nursing.
Register Now
Graduate Studies Open House
March 19, 5-7 p.m., Admissions Welcome Center
Join us to learn about Mount Mary's graduate degree programs in Art Therapy, Business Administration, Counseling, Dietetics, Education, English and Occupational Therapy. Financial aid information and campus tours will also be available. For prospective graduate students and adult learners. Registration coming soon!
Preview Day
April 6, 9 a.m.- 12 p.m.
Learn about Mount Mary's admission and financial aid processes, hear from current students, take a student-led campus tour and speak with professors in the academic area(s) you're most interested in. Breakfast and refreshments will be provided. For high school students.
Register Now