Enroll in summer courses at Mount Mary
Taking summer classes is a great way to get a head start on completing your degree or to continue your progress towards earning your degree as quickly as possible.
In the summer, you'll experience the same personal attention from faculty, rigorous academics and beautiful campus as during other times of the year. Summer classes occur in sessions lasting from six to eight weeks and meet more frequently than regular semester courses. Undergraduate and graduate courses are offered in the summer.
Mount Mary's summer 2020 classes will be announced and published on this page in spring 2020.
Classes to meet your core requirements (Summer 2019)
Make the most of your time and earn your degree faster by taking classes over summer. These classes meet core requirements for majors:
COM 104 - Public Speaking

ENG 110 - Introduction to College Writing

MAT 111 - College Algebra

MAT 216 - Elementary Statistics

 

(evening class) 

PHI 360 - Global Philosophy

PSY 214 - Developmental Psychology

ART 115 - Art Appreciation
And more...
Online classes (Summer 2019)
Go enjoy the summer days! These classes are offered entirely online, so you can finish your work on your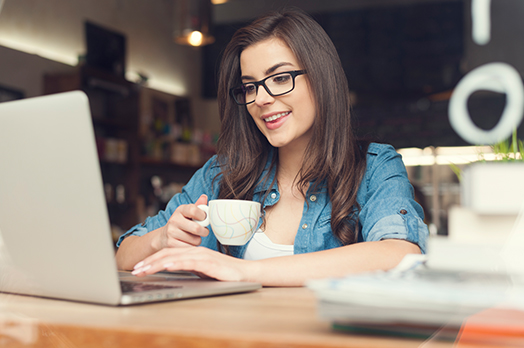 schedule — maybe on a beach.
ANT 102  - Cultural Anthropology
ART 115 - Art Appreciation
ENG 285 - Short Story: Fashion and Identity
INT 120 - Interior Design: Contemporary Issues in Design
HIS 153 - United States History
PHI 330 - Philosophy: Contemporary Issues in Ethics
SOC 101 - Introductory Sociology
And more...
FUTURE STUDENTS: APPLY TO BEGIN CLASSES IN SUMMER
CURRENT STUDENTS: REGISTER FOR SUMMER CLASSES
FINANCIAL AID FOR SUMMER COURSES