More than a century of creativity and discovery
At Mount Mary, it goes beyond a love for learning — it's love and learning.
Mount Mary University's dedication to nurturing bold, brilliant women is built upon solid traditions of the School Sisters of Notre Dame that is forever present on our campus. Since 1913, these courageous women have infused Mount Mary with strong values and an unquenchable spirit.
Our commitment to the development of the whole person continues to shine through more than 100 years later. Mount Mary fosters personal growth through creativity, social justice and a solid curriculum for professional success — regardless of your major.
It's more than a campus — it's a community.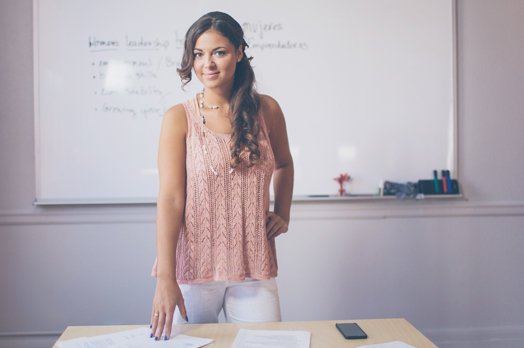 MOUNT MARY HAS HELPED ME GAIN CONFIDENCE. BEING HERE HAS GIVEN ME THE SENSE THAT I CAN MAKE A DIFFERENCE IN THE WORLD, AND I'M AN IMPORTANT PART OF HOW THIS WORLD WORKS.
Heather Thomas-Flores