A slice of campus life
From New Student Orientation to monthly bingo, we pride ourselves on offering a surplus of on-campus activities. We're a small, close-knit campus that values relationships and collaboration.
The campus is but a bus ride away from downtown Milwaukee, Wisconsin's most vibrant and culturally diverse city. From the performing arts to art galleries as well as a variety of festivals (did you know Milwaukee is known internationally as the City of Festivals?), there's no shortage of entertainment and employment opportunities.
10 ways to make a difference on campus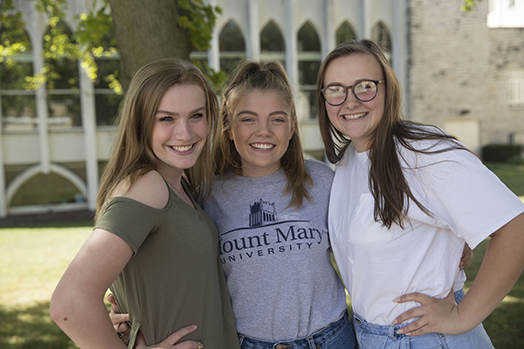 I LOVE BEING ABLE TO WALK DOWN THE HALL AND JUST KNOCK ON A FRIEND'S DOOR. I MEAN THERE ARE ALWAYS FRIENDS THAT I CAN HANG OUT WITH, RUN AN ERRAND WITH....THE SENSE OF COMMUNITY IS JUST LOVELY!
Beth Van Hammond